PINEHURST, NORTH CAROLINA
For over 100 years the village of Pinehurst, North Carolina has remarkably stood the test of time in becoming " The Home of American Golf" because of its many historical golf courses built by iconic architect's such as Donald Ross who built the renowned Pinehurst # 2 course which just completed hostings the 2014 Men's & Women's Open Championship back to back this past June 2014. Pinehurst Resort and its facilities once again host to world-class major championships, the reviews about the ambiance and charm of the resort & the area has been amazing. Some people are speaking about Pinehurst North Carolina as the St. Andrews of the United States. (Be sure to search for condos, villas, and townhouses in our site)
The 100-year-old Pinehurst Village Chapel is a testimony to the town's commitment to preserving the integrity of its rich history.
Founded by Boston tycoon, James Tufts who purchased 5500 acres in the late 1800's and his vision went on to become synonymous with great golf in America. Because of the trains that came through from New York & New England, he felt this special place would be frequented by visitors because of its moderate seasonal temperatures.
Like our facebook page and stay connected to Pinehurst (click here) Call anytime 910-986-3251
With the help of Frederick Olmstead who developed a land plan, Tufts imported over 200,000 trees and shrubs to complement the pine barons. You may not be aware, but Olmstead created another magnificent landmark you may have heard of called "Central Park" in New York City.
ARE YOU LOOKING FOR A ONE-STORY HOME RANCH IN PINEHURST?
Tufts then built his charming New England village center with interesting shops and then surrounded the village with quaint New England cottages style residences for patrons. Attracting visitors and home buyers to Pinehurst became a top priority. Amazingly this gem has been preserved and simply delights residents and visitors by adding to the quality of life in the area. For these reasons, real estate in Pinehurst has been appealing to many baby boomers. History and great golf are an attractive combination for those looking to buy a home in Pinehurst. A very convenient modern shopping district somewhat in between Pinehurst and Southern Pines offers many outstanding choices in eating establishments, shopping, grocery store options and entertainment at movie theaters.
Although the Pinehurst North Carolina area is a quiet peaceful destination to visit or call home, it features one of the finest mid-size hospitals in the Mid South of the United States called the First Health Moore Regional Hospital. Because of Pinehurst's exceptional lifestyle and quality of life, it continues to attract many of the finest young physicians in the country who also buy a home in Pinehurst and enjoy its magical lifestyle. A new Cardiac Center has been recently completed and attached to the hospital. Already the cardiac center has received national acclaim.
This information should help you in getting you more comfortable with the decision to buy a home in Pinehurst North Carolina. Those seeking luxury real estate in a gated community have found Pinewild CC as the best value for custom homes and golf facilities.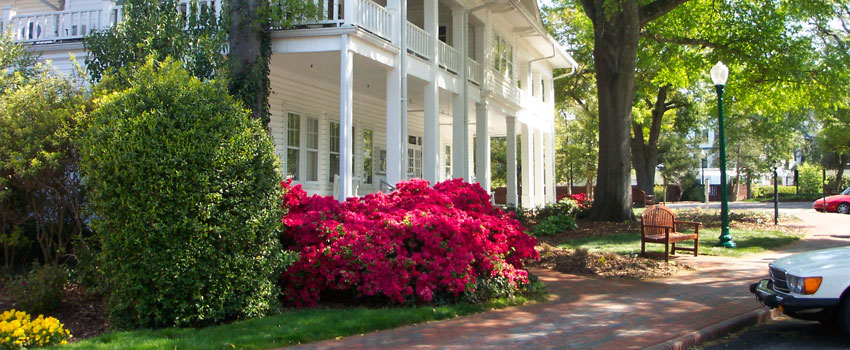 Take a free custom search in the price range that works for you in Pinehurst / Southern Pines or Aberdeen (click here)
The Pilot Newspaper is published three days a week and keeps up with local news and happenings in the area such as things to do. It also publishes a quality color magazine called Pinestraw (you will enjoy this link to its Facebook page) which I suggest to prescribe to if you are coming to the area. It's beautifully done and often features interesting historical pieces regarding the Pinehurst and Southern Pines area.
The Pinehurst-Southern Pines-Aberdeen Visitors Bureau is a treasure cove of information about the area. Quite simply we have one of the best in North Carolina and we are quite proud of the wonderful job they do. You will get lost for some time exploring its information. Although Pinehurst is known for the greatest golf in the USA, there is much more to do and see.
Moore County Airport is just a few miles from Pinehurst. I had the pleasure of entertaining Sir Nick Faldo for a day a few years ago (how's that for name dropping) and brought him back to the airport for his private jet to pick him up. This can be a wonderful asset to those who fly their own aircraft. Imagine being at your second home in an hour or two!
Raleigh Durham International Airport is the best access to commercial flights to the Pinehurst and Southern Pines area. With a new 4 lane connector road opened recently, the trip is a little over an hour. Parking is very accessible and close to the terminal. It's easy to plan a trip to check out the homes for sale in Pinehurst and the Southern Pines area.
Duke Medical Center just might be one of the top 5 best hospitals in the country. As a second opinion to cancer surgery that I had a few years ago, I went to the web not knowing anyone at the hospital and asked for an appointment with a doctor in the oncology department. I got a response in two days for an appointment in a week! It's simply amazing that we have easy access to such a world-class hospital nearby.
The average monthly temperatures for Moore County, North Carolina. We do experience the 4 seasons but winter is quite mild with comfortable daytime highs.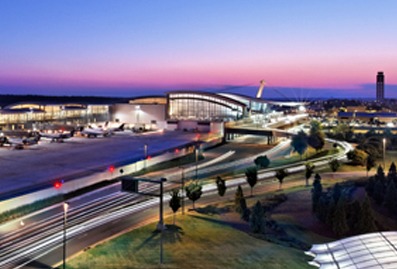 The O'Neal School (Private K-High School) Academic Excellence
Students participate in a demanding preparatory academic program, taught with passion by nurturing and knowledgeable faculty, complemented by extensive co-curricular opportunities. O'Neal encourages students to reach their fullest intellectual, moral, creative, and physical potential. As students mature, they assume an increasing responsibility in shaping their own educational experiences. Accordingly, they develop the initiative, self-reliance, and independence essential for reaching their full potential and for making the most of their years at O'Neal and beyond. They learn to adapt to a changing world and, more importantly, to initiate change when needed.
POPE JOHN PAUL II CATHOLIC SCHOOL (Private K-8th grade)
Pope John Paul II Catholic School is proud to provide a unique educational setting true to our Catholic identity and designed to challenge students while nurturing them. Each student is encouraged and given opportunities to become involved in a variety of school activities and programs. Activities range from middle school service projects to after-school clubs, sports, and other seasonal opportunities.
Rockingham Speedway (The Rock)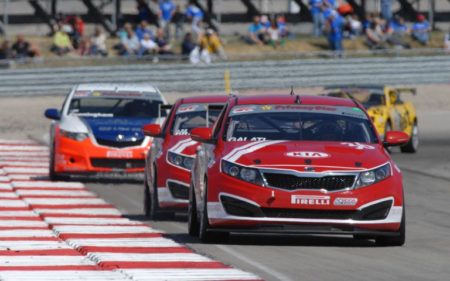 Visit our area by train at our doorstep. Southern Pines Train Station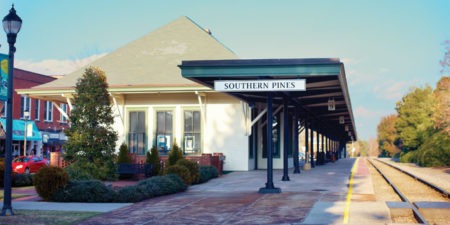 The wooden Amtrak station in Southern Pines, built in 1898 for the Seaboard Air Line Railway was a primary means of transportation for patrons seeking to come to Pinehurst ultimately buying a home for sale and enjoy milder winters. It was restored in 2004 to its 1948 appearance and color scheme, which also included replacing the flat roof with a hipped version. A modern waiting room, restrooms, platform, and canopy were incorporated as well in the renovation. The station reopened on February 22, 2005, with a portion of the space retained for retail and civic uses. The North Carolina Department of Transportation provided $800,000 to complete the project.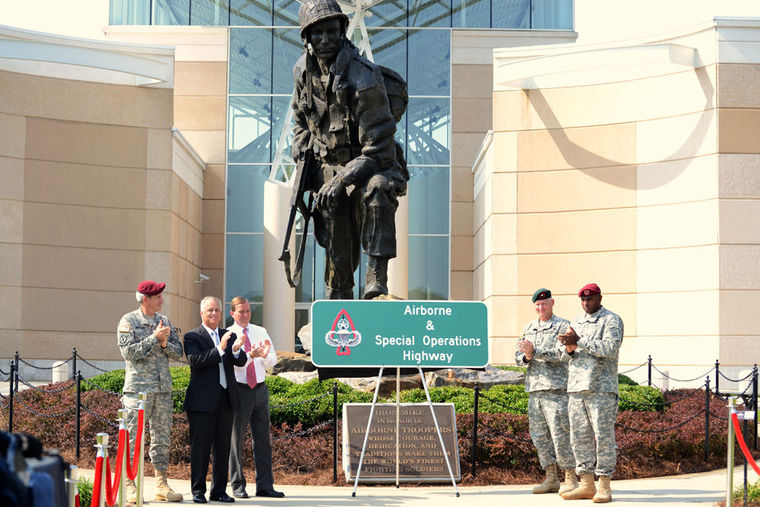 For the Retired and active duty Military, Fort Bragg is about 30 miles from Pinehurst and closer from Southern Pines. Access to the VA Hospital and base shopping is quite convenient. With homes for sale in Pinehurst and Southern Pines attractively priced compared to other parts of the country, this is a great time and location to buy a home in an area with very little crime, great lifestyle so close to Fort Bragg.
Visit the North Carolina Zoo for fun with family and friends, for face-to-face animal encounters, to enchant and educate children or perhaps to enjoy the glorious gardens.
Connect with wildlife from two different continents as you explore 500 acres of exhibits carefully constructed to resemble natural habitats. Walk from Africa's grasslands to North America's Arctic coast.
Learn how the Zoo works to conserve and protect wild things and wild places.
Escape to the forests and streams of North Carolina's beautiful Central Piedmont. Located at the foot of the Uwharrie Mountains, the Zoo is just outside the charming southern town of Asheboro.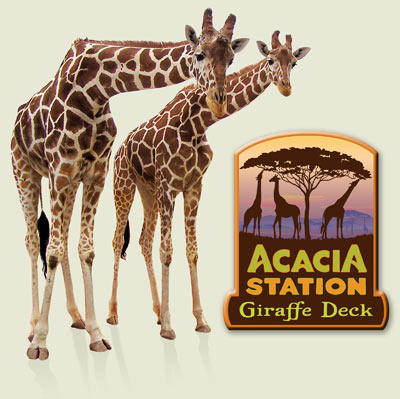 As you consider to buy a home in Pinehurst, this information should be of assistance in appreciating the wonderful lifestyle.
The Sandhills Community College
Chartered in 1963, Sandhills Community College is a member of the North Carolina Community College System. It was the first comprehensive community college in North Carolina to offer a college transfer program. The College began classes in 1966.
Mary Luman Meyer donated 240 acres on Airport Road for the college. The property sits on the dividing line between Southern Pines and Pinehurst. The mailing address is 3395 Airport Road, Pinehurst, NC.
Dr. Raymond Stone was named the first president of the college. He served for 25 years. Dr. John Dempsey was appointed the president of the college in 1989 and serves to this day.
Sandhills Community College is accredited by the Commission on Colleges of the Southern Association of Colleges and Schools to award associate degrees, diplomas, and certificates. For the retirement segment of the community from the Pinehurst / Southern Pines and surrounding areas, the college is an incredible asset to explore new areas of interest through continuing education.
THE ARTS COUNCIL OF MOORE COUNTY
A community, no matter how large or small, can best be described by how it makes you feel. In Moore County, we are truly blessed with many advantages. In addition to world-famous golf, a unique landscape, and deep history, Moore County can also boast a community rich in the arts. As the country's oldest and largest arts organization, the Arts Council of Moore County takes pride in the fact that it continues as the arts leader in making our community special.
Founded in 1973, the Arts Council is a not-for-profit, charitable organization with the mission to Support, Promote and Develop Arts and Arts Education Throughout Moore County. We do this in many ways…
Is a wonderful magical playground in the heart of Pinehurst. Ideal when family comes to visit. It is well designed, quite safe kids and nicely shaded which helps in the warmer seasons. Convenient parking, drinking water, and restroom are nearby. "Our grandkids just love it" When you buy a home in Pinehurst, you can't imagine the asset this will be for your entire family.
THE PINEHURST HARNESS TRACK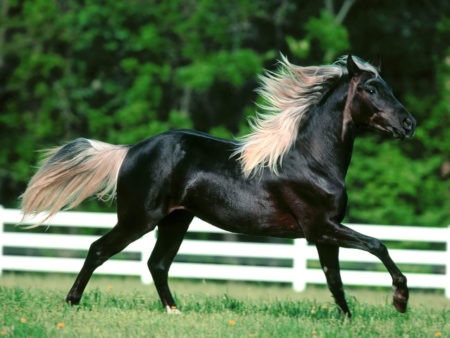 The Pinehurst Harness Track is a 111-acre equestrian facility that has been a winter training center for standardbred horses since 1915. The grounds consist of three training tracks and several center aisle barns with approximately 300 stalls, as well as several paddocks. Champion trotters and pacers train on either the 1/2 mile and clay track, the 5/8 mile sand and jog track, or the 1-mile clay track, all of which serve as an ideal winter training facility.
The tracks are also available for rent when training is not taking place. Typical events include horse shows, car shows, dog shows, and rugby matches. Please view our Events Calendar to see scheduled events.
The Fair Barn in Pinehurst is the heartbeat to many wonderful local activities such as dances, musical performances, arts and crafts shows etc.
FOR THE PLANT AND GARDEN LOVER:
TheSandhills Horticultural Gardens are magnificently groomed and taken care of. There are several private groups that are active such as the Southern Pines Garden Club and the Linden Garden Club
THE PEOPLE & LIFESTYLE Pinehurst is comprised of a mix of people from all parts of the country making it quite cosmopolitan! Best of all Pinehurst is rated the Number 1 safest city in North Carolina and when considering to buy a home in Pinehurst, your safety
Under the leadership of Hugh Fulton, chair of the FirstHealth Board of Directors, twenty-two volunteer board members from Moore, Montgomery, Richmond, Hoke, and Scotland counties govern FirstHealth; there are also four entity boards. David J. Kilarski serves as the chief executive officer for the healthcare system.
All major medical and surgical specialties and numerous subspecialties, including open-heart and valve surgery, bariatric weight-loss surgery, neurosurgery, and neonatology are provided. FirstHealth hospitals have an active medical staff of 294 with more than 95 percent board certified. All hospitals hold all major accreditations with the exception of the newly opened Hoke campus, which is currently awaiting accreditation surveys.
WEYMOUTH WOODS / SOUTHERN PINES
The Sandhills region consists of nearly one million acres in south-central North Carolina. In the midst of this sandy terrain famous for golf courses, peach orchards, and horse farms are Weymouth Woods, a 900-acre natural preserve.
A nature preserve, Weymouth Woods is different from traditional parks. This limited-use area serves to preserve and portray the natural features unique to its region. Weymouth Woods is a place where you can look at the longleaf pine forest and see how human actions have affected the environment, where you can learn about rare and endangered species the red-cockaded woodpecker, the pine barrens tree frog and the bog spicebush.
Walk the sandy paths of Weymouth Woods. Look to the canopy of its stately trees. Listen to the sounds of its woodlands. The fox squirrel, the longleaf pine and the role of fire are just a few of the subjects nature teaches in this fascinating ecosystem.
THE CLIMATE in the Pinehurst area offers mild winters and dry summers with spring and fall quite amazing. We do experience a change of season, unlike Florida. Our moderate year-round temperatures make Pinehurst real estate a very desirable place to call home.
GREATEST GOLF IN THE USA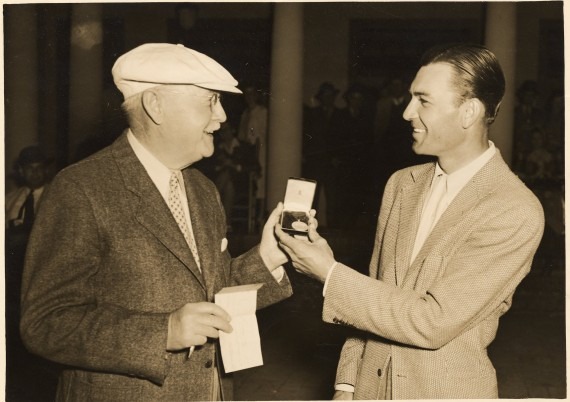 (Photo Donald Ross handing Ben Hogan his 1st professional win at Pinehurst)
Pinehurst enjoys international recognition as a golf resort, with the well-known Pinehurst Resort located in the heart of the Village. The Village of Pinehurst and Pinehurst Resort were given National Landmark status in 1996 for their historical, significant role in U.S. golf history. There are more than 40 golf courses within minutes of Pinehurst with the list of designers being a Who's Who of golf course design including Donald Ross, Ellis Maples, Tom Fazio, Dan Maples, Gene Hamm, Robert Trent Jones, Rees Jones, Jack Nicklaus, Arnold Palmer, Gary Player, and many others.
THE HISTORIC CHARM
The Tufts Archives is a wonderful semblance of Pinehurst memorabilia.
Much of the history is the impact that Donald Ross had on Golf and its significance to Pinehurst.
The North Carolina Symphony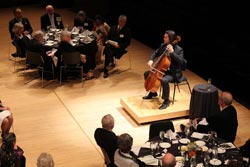 Founded in 1932 and subsequently, the first state-supported symphony in the country, the North Carolina Symphony is a vital and honored component of North Carolina's cultural life. It's 175 performances annually are greeted with enthusiasm throughout the state, in communities large and small, in concert halls, auditoriums, gymnasiums and outdoor settings. Under the artistic leadership of Music Director Grant Llewellyn, the orchestra has grown in stature and sophistication, now advancing a well-earned reputation for innovative programming and collaborative projects. With the new connector to Raliegh, the drive is not much more than an hour from Pinehurst.