COUNTRY CLUB OF NORTH CAROLINA
CCNC, as it's known, was founded in 1963 and is uniquely owned by the members. It features some 400 homes + most on large lots. This 2000 acre private gated community has the typical look of a pine baron's landscape with a gently rolling terrain lined with native longleaf pines. This full-service country club boasts two championship golf courses, tennis, and swimming.
CCNC is conveniently located on Morganton Rd close to Pinehurst Village, shopping, and restaurants. The community has a rural feel to it because of its larger lots and many of the older dated homes are great values and ideal for updating to one's personal taste.
Note, membership is a requirement for residents and application must have approval from the club officials.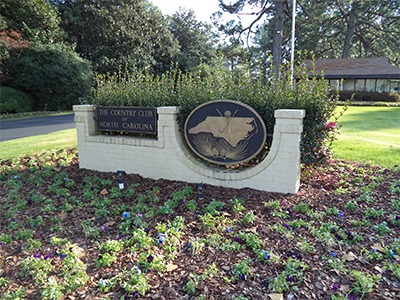 Two 18 hole golf courses, a swimming pool, 8 tennis courts, a fitness center and a full-service clubhouse.
One main gate on Morganton Rd.
Full golf / New resident $20,000 non refundable
Monthly dues $805 per month
HOA Fees: $137 per month
Search Country Club Of North Carolina Homes (click here)
Please contact me for more details on The Country Club of North Carolina the lots and homes currently for sale.
CCNC WEBSITE
Take a custom search for Pinehurst / Southern Pines or Aberdeen Homes (click here)
Would you like a quick 24-7 response? (click here)